Regular price
$80.00 USD
Sale price
$80.00 USD
Unit price
per
Sale
Sold
NAGA has been a spiritual anchor of Keng Tachaya's since his childhood. Reflecting faith into design work and OHM conveys it with exquisite detail, both appearance and the gestures of the serpent slithering out of He-ra, another mythical creature in the Himmapan forest, it appears like these creature are moving in real life. Combined with the meanings of rebirth and liberation, this bead is truly exceptional and unique.
The existence of Naga is still controversial. There are number of people confirming that they have seen traces of this semi-divine creature connecting the human world and the underworld. For Keng Thachaya, the existence of the Naga is not something to prove. Traditions, stories, beliefs, and faith in Naga have been entrenched in the hearts of the people in the Mekong region for a long time. It is more than a miraculous phenomenon that brings abundance to all things; it brings happiness to all people.
บีด NAGA พญานาคเป็นเครื่องยึดเหนี่ยวจิตใจของ เก่ง ธชย มาตั้งแต่เยาว์วัย สะท้อนความศรัทธาออกมาเป็นงานดีไซน์ และ OHM นำมาถ่ายทอดได้อย่างประณีตวิจิตรบรรจงทุกรายละเอียด ทั้งรูปลักษณ์ และอากัปกิริยาท่าทางของพญานาคที่เลื้อยออกมาจากปากตัวเหรา สัตว์ในตำนานป่าหิมพานต์ ดูราวกับกำลังเคลื่อนไหวโลดแล่นอยู่จริง ยิ่งเมื่อบวกกับความหมายแทนสัญลักษณ์แห่งการเกิดใหม่ การก้าวไปสู่แสงสว่าง และค้นพบหนทางแห่งความความสุข จึงทำให้บีดชิ้นนี้พิเศษ และแตกต่างอย่างแท้จริง
ยังคงเป็นเรื่องถกเถียงกันอยู่เสมอว่า พญานาคมีอยู่จริงหรือไม่ แม้จะมีคนจำนวนไม่น้อยยืนยันว่าเคยพบเห็นร่องรอยของสัตว์กึ่งเทพที่เชื่อมต่อระหว่างโลกมนุษย์กับโลกใต้บาดาลก็ตาม แต่สำหรับ เก่ง ธชย แล้ว การมีหรือไม่มีอยู่จริงของพญานาค ไม่ใช่สิ่งที่ต้องพิสูจน์ เพราะประเพณีเรื่องราวคติความเชื่อ และความศรัทธาต่อพญานาคที่ยึดโยงอยู่ในหัวใจผู้คนในดินแดนแถบลุ่มแม่น้ำโขงมาอย่างยาวนาน เป็นยิ่งกว่าปรากฏการณ์ปาฏิหาริย์ที่บันดาลความอุดมสมบูรณ์แก่ทุกสรรพสิ่ง และนำความสุขมาสู่ทุกผู้คน
OHM collaborated with "Keng-Tachaya Pratumwan" to design beads together as part of Project OHMistry and presents a new collection, OHM X Tachaya. Cool new designs with a distinctive vision determined to bring Thainess to an international audience. Keng is multi-talented with awards in music and performance competitions, including at the World Championship of Performing Arts 2016 in Los Angeles, USA, The Hong Kong Asian Pop Music Festival 2018, and The Ganesha Award organized by the Assembly of Radio, Television News and Newspaper Organizers of Thailand's Best Thai Culture Promoter of the Year 2022.
The work in the OHM X Tachaya collection is the perfect balance between uniquely different designs in the "Be You Be OHM" ethos and focus on the sacred things Keng Tachaya worships. There are 3 silver designs, namely Yaksha, Ganesha, and Naga. And 3 glass, namely Opulent, Triumphant, and Intimate, plus a new ring concept, The Ring Of Protection!
OHM เครื่องประดับสัญชาติอเมริกัน ชักชวนศิลปินหนุ่มมาดเท่หัวใจไทย "เก่ง-ธชย ประทุมวรรณ" มาออกแบบบีดร่วมกันในโครงการ OHMistry ด้วยภาพลักษณ์ที่โดดเด่นมุ่งมั่นนำความเป็นไทยไปสู่ระดับสากล การันตีความสามารถด้วยรางวัลจากการแข่งขันด้านดนตรี และการแสดง ในงาน World Championship of Performing Arts 2016 ที่เมืองลอสแองเจลิส สหรัฐอเมริกา รางวัล Hong Kong Asian Pop Music Festival 2018 และรางวัลพิฆเนศวร ซึ่งจัดโดยสมัชชานักจัดรายการข่าววิทยุโทรทัศน์หนังสือพิมพ์แห่งประเทศไทย สาขาผู้ส่งเสริมวัฒนธรรมไทยยอดเยี่ยม ประจำปี 2022
ผลงานในแคมเปญ OHM X เก่ง ธชย เป็นความลงตัวระหว่างงานดีไซน์ที่แตกต่างอย่างมีเอกลักษณ์ในสไตล์ Be You Be OHM หลอมรวมผสมผสานกับความเชื่อ และแรงศรัทธาต่อสิ่งศักสิทธิ์ที่ เก่ง ธชย เคารพบูชา มีทั้งหมด 3 คอลเล็คชั่น ได้แก่ ยักษ์ พระพิฆเนศ และพญานาค
This limited-edition release of NAGA is part of Project OHMistry and is limited to 111 signed and serialized pieces. A certificate of authenticity is included with the special packaging designed by Keng - Tachaya Pratumwan.
Share
Shipping

All orders ship from Washington, USA. View our full shipping policy HERE
Return Policy

We have a 30 day return policy on eligible items. If you are not entirely satisfied with your purchase, we are here to help: READ MORE
Reduce, Reuse, Recycle

We reduce packaging waste whenever possible. Please recycle, or reuse as much packaging material as possible.
Have another question?

Contact us any time, we'll be happy to answer any quetions you have.
View full details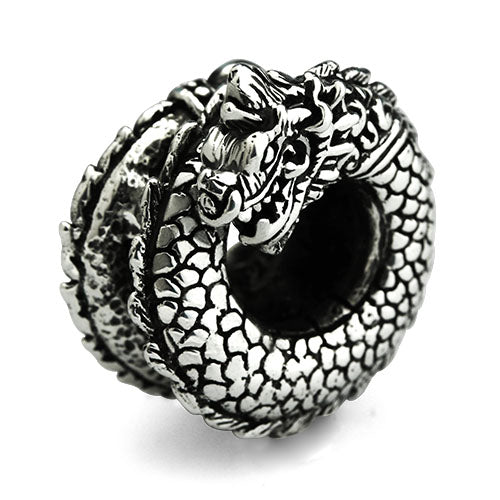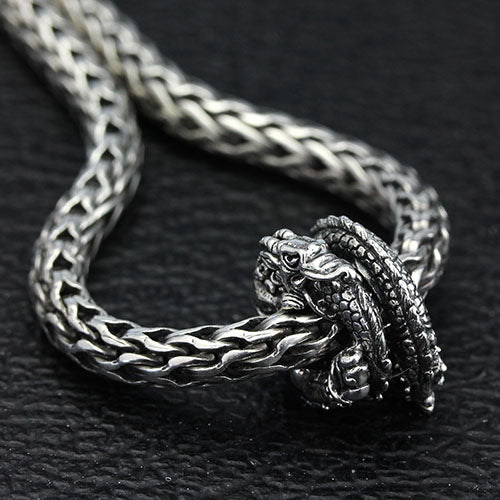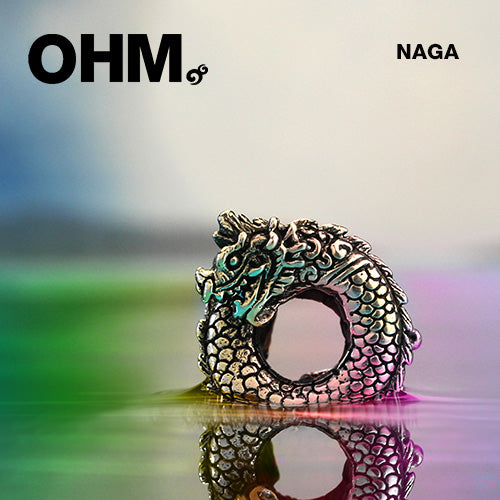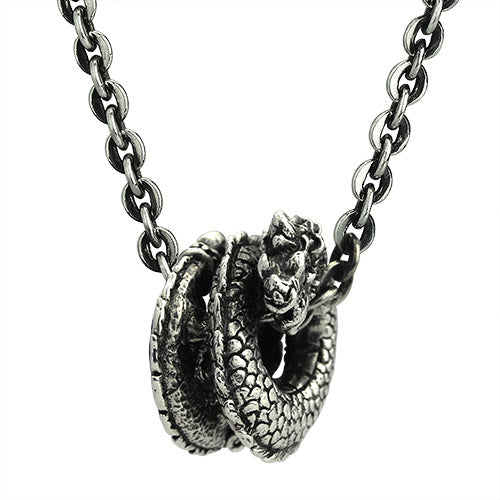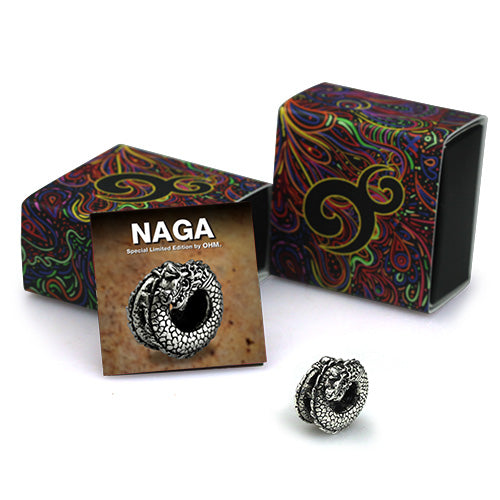 🇺🇸 Always Free Shipping 🗽
All orders ship from Washington, USA. We offer free economy shipping to all US States.
International shipping rates available at checkout. All packages ship with tracking.