Regular price
$150.00 USD
Regular price
$150.00 USD
Sale price
$150.00 USD
Unit price
per
Sale
Sold
Hello guys, my name is Natalia @nataliatroszynska and I have an idea for a bead that I have been dreaming of for a long time as a great horror fanatic and I think the OHM Beads team is perfect to bring it to life.
"Hellraiser" is one of my favorite movie series and it would be great to have an artifact related to it in our beaded collection.

"Lament Configuration" or "LeMarchand's Box" is certainly very well known to other horror fans, especially fans of "Hellraiser", the already cult series of films and books by Clive Barker, as well as comic books from the same universe. For the rest, I am in a hurry to explain what this is.

In the most popular version, i.e. the film version, "Lament Configuration" was created in 1784 by the French toymaker Philip LeMarchand, commissioned by the mysterious aristocrat Duc de L'Isle, who was obsessed with occultism and black magic. The box is something like a gate to hell or another dimension where pain and pleasure are inseparable. When properly assembling the box, it plays a melody like a music box, and when the puzzle is properly arranged, you can hear the bells tolling and the Cenobites appear, demonic beings led by Pinhead, are summoned to see if the person who assembled the box is worthy of becoming one of them. If the person has the right predispositions, it is taken to Hell and handed over to its ruler Leviathan, also known as the Engineer, who transforms it into a Cenobite. If the person proves to be unworthy of serving Leviathan, it is torn to shreds by the hooked chains coming from the box and imprisoned in her own hell for eternity, where she is subjected to incredible torture.

I hope there will be more "Hellraiset" fans here fascinated by the amazing box and Cenobites, and I will be able to get our own "Lament Configuration". Me and Pinhead are counting on you guys ;)

"What Is Your Pleasure?"
"You Opened It. We Came. Explorers In The Further Regions Of Experience. Demons To Some. Angels To Others."
"No Tears, Please. It's A Waste Of Good Suffering."
"You're Coming With Us. We Have Such Sights To Show You."
"We'll Tear Your Soul Apart."

"Lament Configuration" is a puzzle box that allows you to summon the Cenobites and is the gate to Hell. "Lament Configuration" in the form of a bead for a bracelet or a dangle on a chain.

Curiosity, insecurity, desire, fascination, fear.
Share
View full details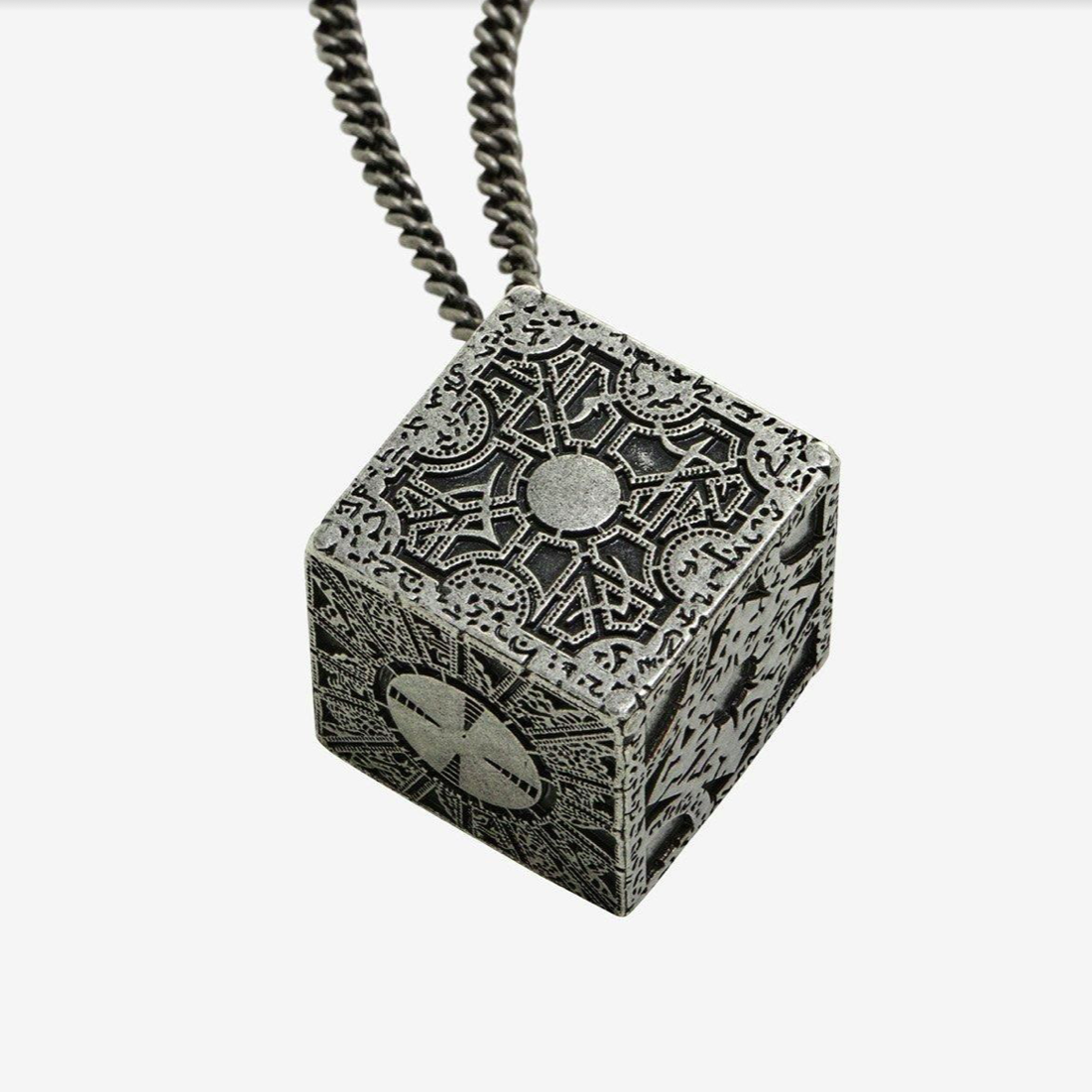 Always Free US Shipping
All orders ship from Washington, USA. We offer free economy shipping to all US States. 
Packages are shipped with a tracking number. International shipping also avaialable.