Regular price
$85.00 USD
Sale price
$85.00 USD
Unit price
per
Sale
Sold
Naga is also a symbol of abundance. NAGA POD (NAGA PUNK's BFF) from Wat Pho Si Thung, Udon Thani has beautiful scales perfectly aligned like kernels on a corn cob, with a pyramid-shaped comb that looks like a gnome hat.

Himmapan creatures are guardians protecting sacred religious sites. They generally can be seen in front of or at the gates and entrances around the temples. Each has unique features that are instantly recognizable.

This limited-edition release of NAGA POD is part of Project OHMistry and is limited to 111 signed and serialized pieces. A certificate of authenticity is included with the special packaging, inspired by the beauty of Himmapan forest, designed by Motmo Studio. When collected together they will complement each other and make the story more interesting.

OHM and Mo-Komkrit selected these mythical creatures, when designing the collection HIMMAPAN MARSHMALLOW, bringing local artisans' work to an international audience, with a distinctive touch of Be You Be OHM.
บีดนาคโพด (NAGA POD) พญานาคยังเป็นสัญลักษณ์แห่งความอุดมสมบูรณ์ นาคพังก์จึงไม่ได้มาแบบโดดเดี่ยว แต่เกี่ยวนาคโพด วัดโพธิ์ศรีทุ่ง อุดรธานี มาเป็นแพ็คคู่ ลายเกล็ดพญานาคที่เรียงตัวกันอย่างเป็นระเบียบสวยงามเหมือนกับเมล็ดฝักข้าวโพด มีหงอนรูปสามเหลี่ยมอยู่กลางศีรษะ ดูอีกทีก็คล้ายกับหมวกของภูติน้อยโนม หรือจะมองว่าเป็นหมวกซานตาคลอสก็ตามแต่จินตนาการ

สัตว์หิมพานต์เหล่านี้คือผู้พิทักษ์ ทำหน้าที่ปกปักรักษาศาสนสถานศักดิ์สิทธิ์ สามารถพบเห็นได้โดยทั่วไป หน้าโบสถ์ วิหาร ประตูทางเข้าออกภายในบริเวณวัด แต่ละตัวล้วนมีเอกลักษณ์โดดเด่นที่เห็นแล้วจดจำได้ในทันที ยิ่งเมื่อรวมกันครบแก๊ง 6 แบบ 6 คาแรคเตอร์ ในกล่องบรรจุลวดลายที่ได้รับแรงบันดาลใจจากป่าหิมพานต์ ยิ่งเติมเต็มให้ดูสมบูรณ์แบบยิ่งขึ้น

OHM เครื่องประดับสัญชาติอเมริกันหยิบคาแรคเตอร์เหล่าสัตว์มหัศจรรย์แห่งป่าหิมพานต์ของ โม่-คมกฤษ มาดีไซน์เป็นบีดคอลเลคชั่น HIMMAPAN จากงานฝีมือช่างท้องถิ่นก้าวไกลไปสู่ระดับอินเตอร์ ด้วยความแตกต่างอย่างมีเอกลักษณ์ตามคอนเซ็ปต์ Be You Be OHM
Share
Shipping

All orders ship from Washington, USA. View our full shipping policy HERE
Return Policy

We have a 30 day return policy on eligible items. If you are not entirely satisfied with your purchase, we are here to help: READ MORE
Reduce, Reuse, Recycle

We reduce packaging waste whenever possible. Please recycle, or reuse as much packaging material as possible.
Have another question?

Contact us any time, we'll be happy to answer any quetions you have.
View full details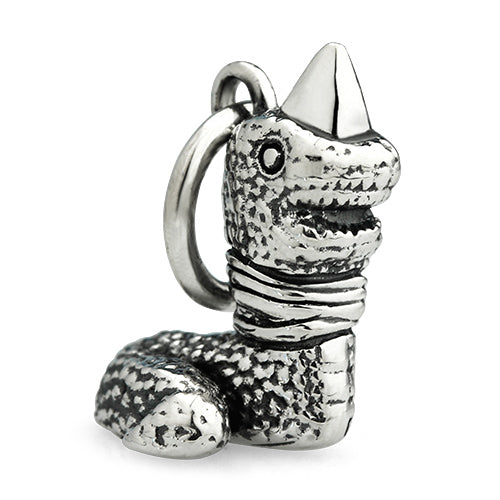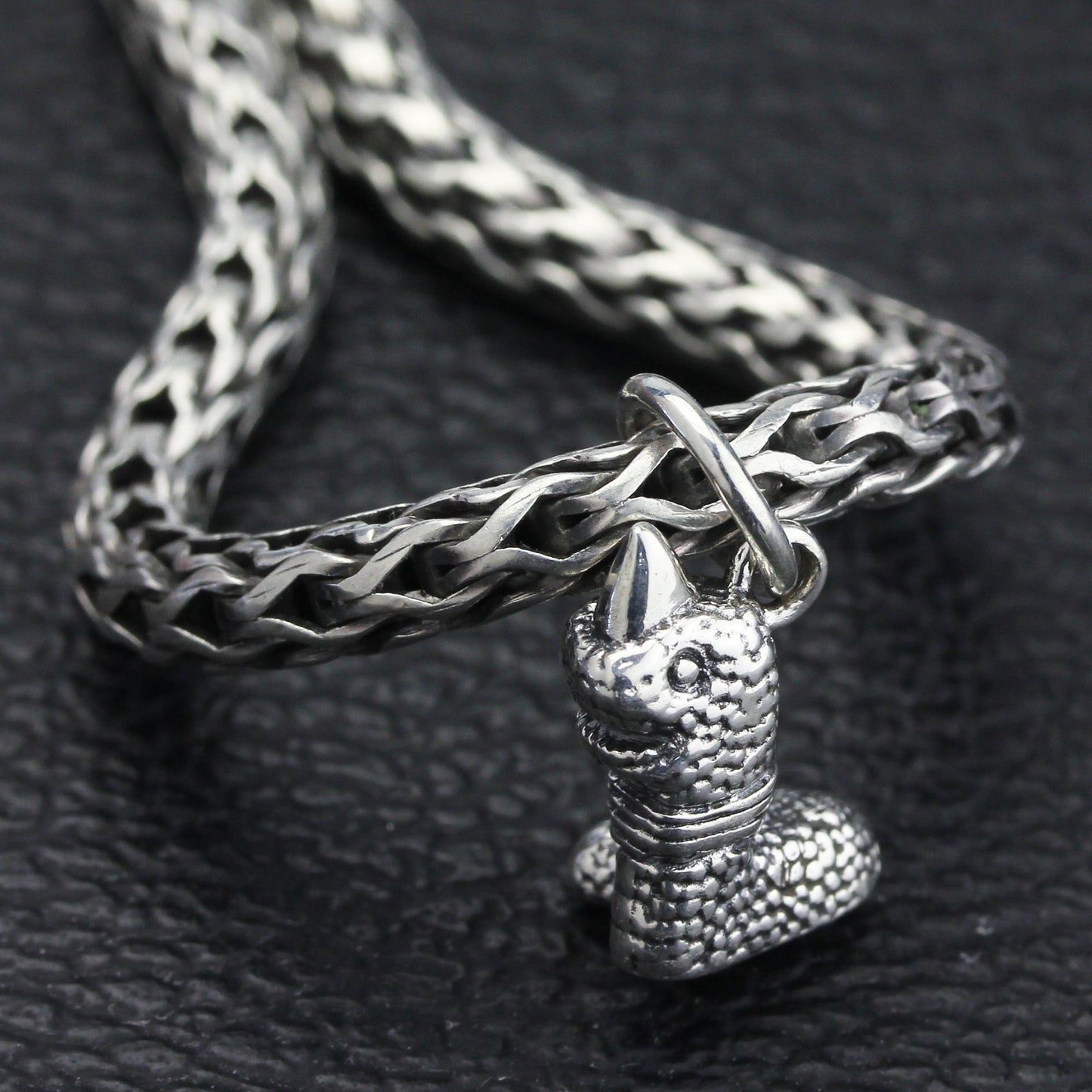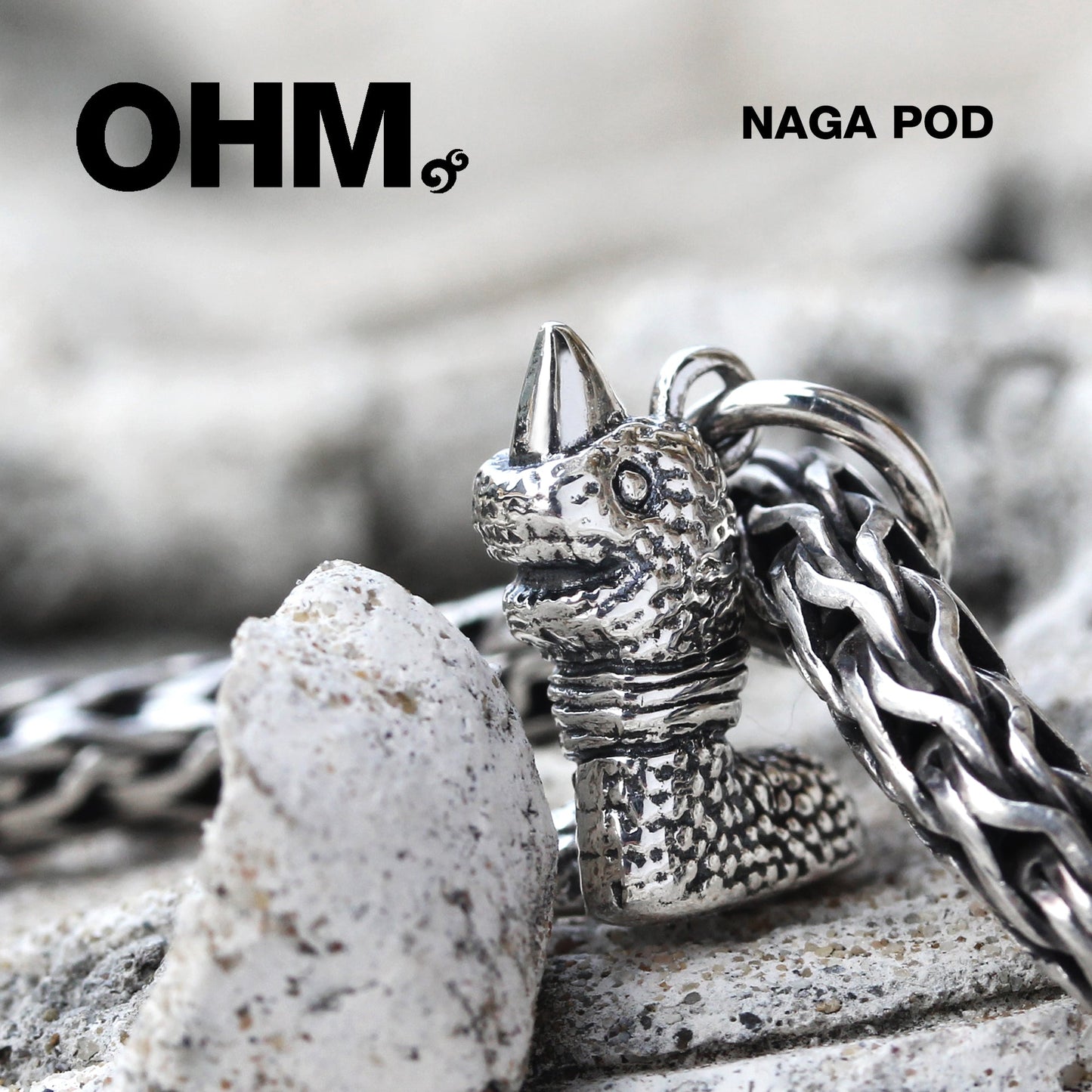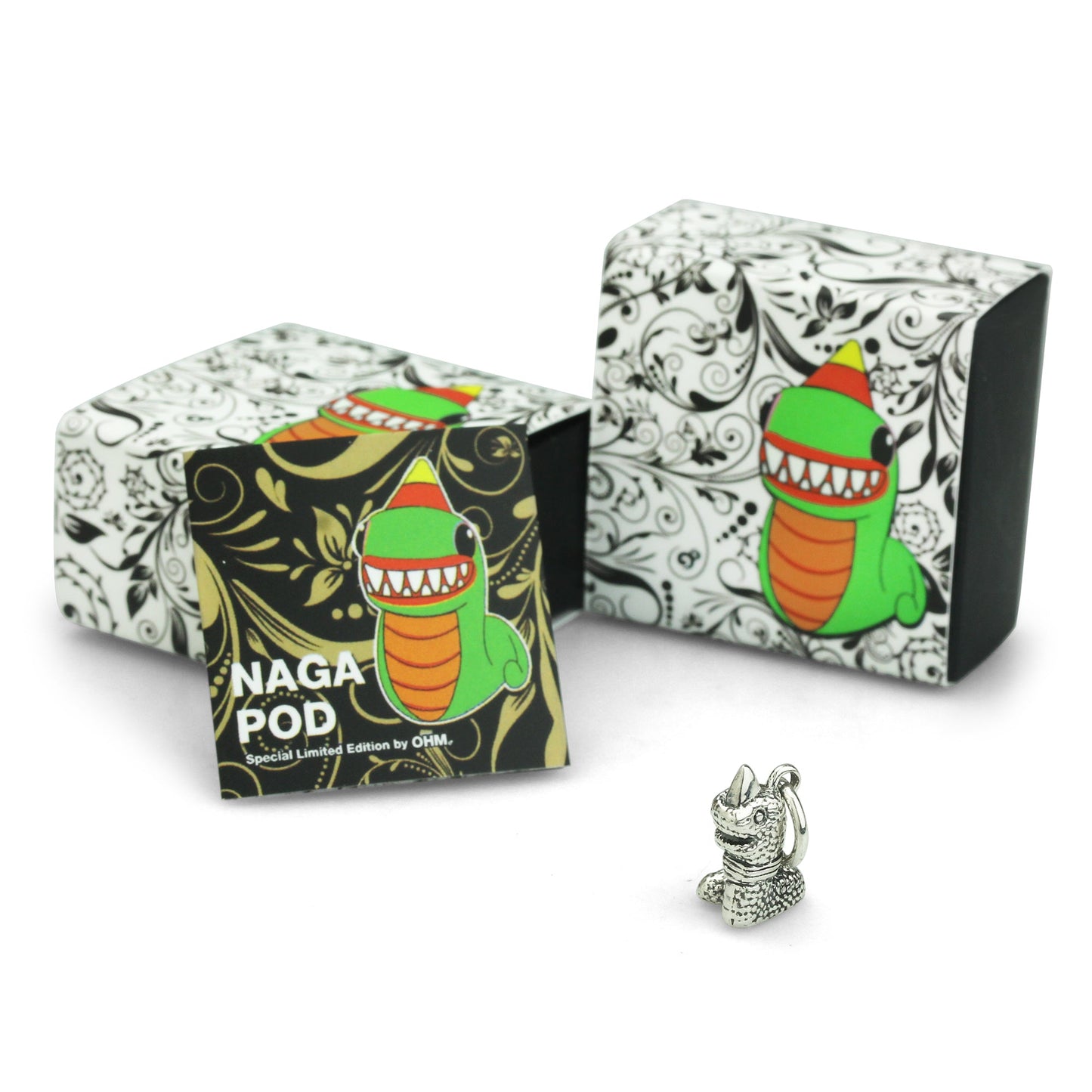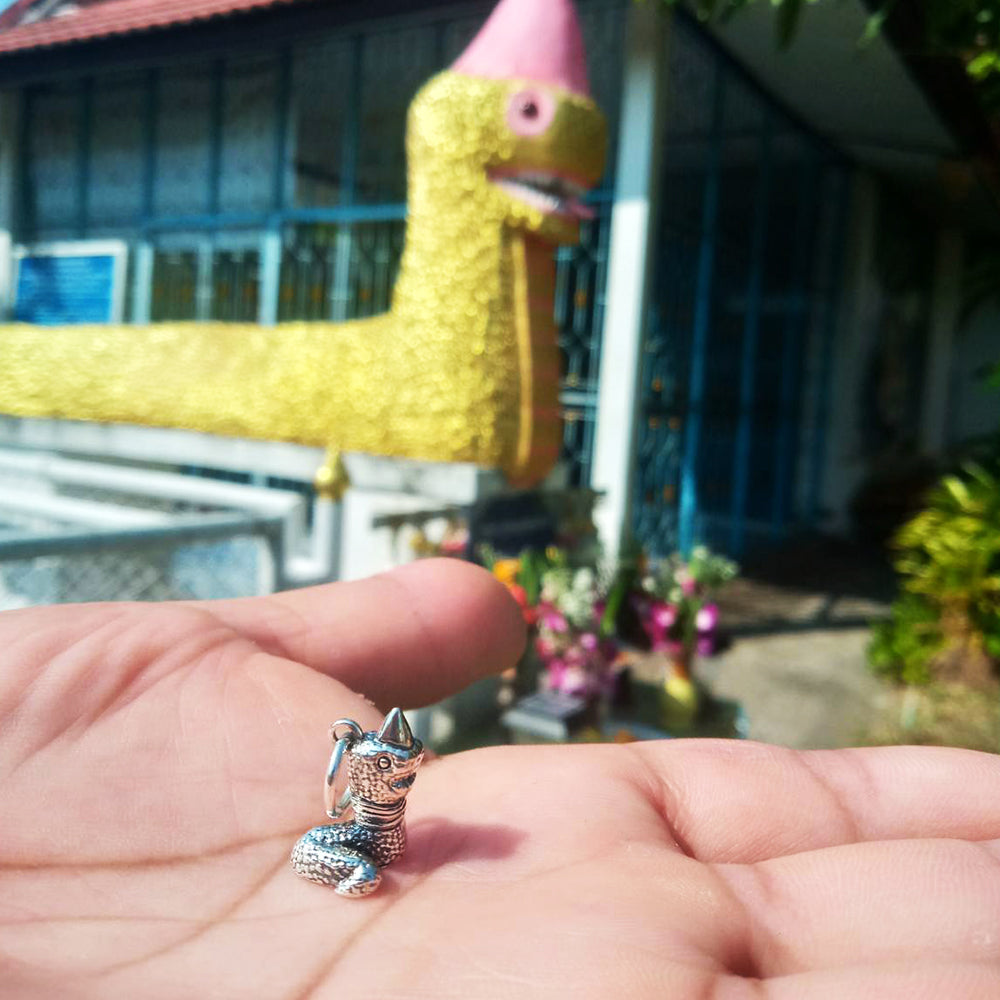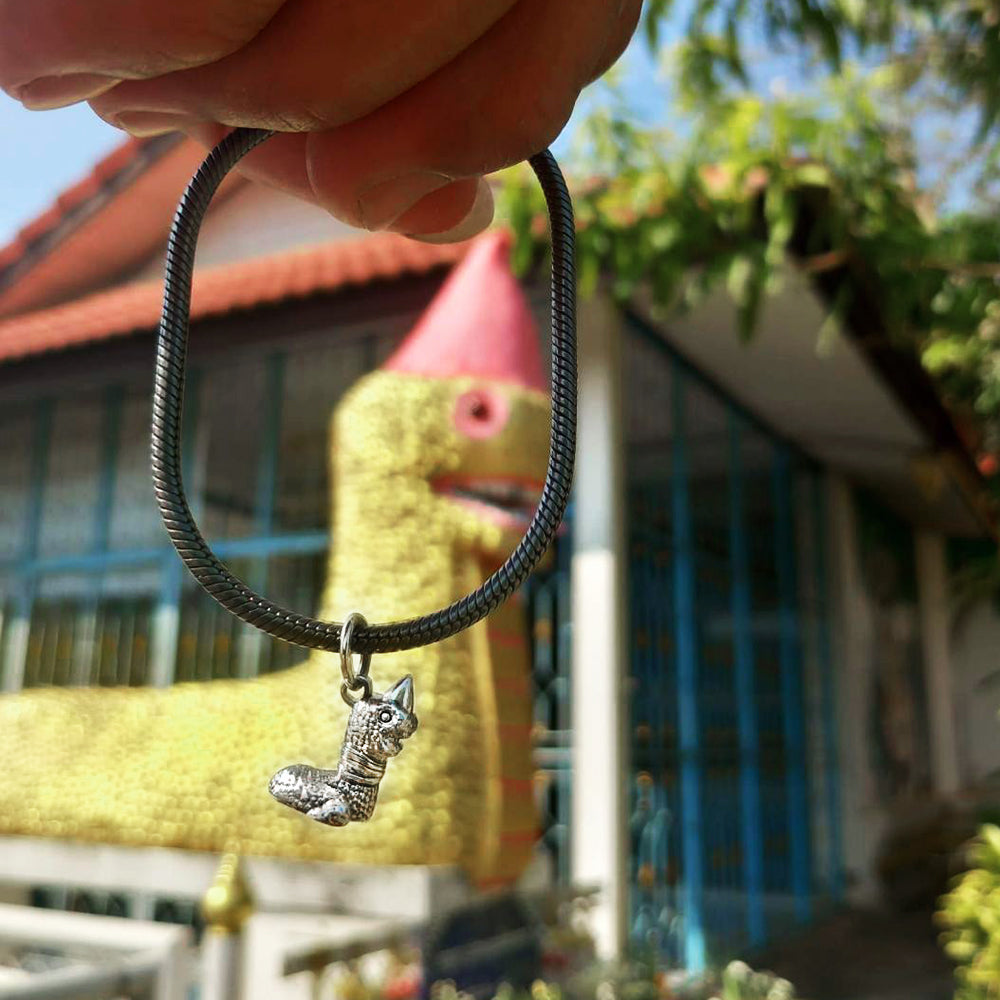 🇺🇸 Always Free Shipping 🗽
All orders ship from Washington, USA. We offer free economy shipping to all US States.
International shipping rates available at checkout. All packages ship with tracking.